Golden Rule Home Inspections Receives 2018 and 2019 Best of Fort Myers Award! click here for details
Why Use Golden Rule Home Inspections?
Now all home inspections come with 360 degree pictures! Take a look at our sample inspection report and go to Home Tour, click on a picture and move your cursor around to view all 4 walls, the ceiling, and floor all in one picture. You won't have to go back to the house to remember what it looks like. Click Here!
We are State Licensed Radon Measurement Technicians.
As an employee of DL Pest Control we are licensed by the State as a "Wood Destroying Organism Inspector".
Len Gluckstal, the owner of Golden Rule Home Inspections, has been President of the Gulf Coast Chapter of ASHI (American Society of Home Inspectors) since 2003. He has a BS degree in Structural Engineering, is a Florida licensed Certified General Contractor, Home Inspector, Mold Assessor, Radon Measurement Technician, and as an employee of DL, a termite inspector. As a General Contractor Len has performed approximately $100 million worth of work. All Golden Rule home inspectors are trained by Len, and have extensive construction experience. Len reviews all reports before they are released.
Our inspections are the most thorough, the reports are the easiest to read, and most professional on the market.
In addition, the following services are provided free of charge when we are hired to inspect your home.
For more information on each service click on the corresponding button.
Mechanical items, plumbing, or electric can be working the day of the inspection, but not after you move in. Now you are protected!
We check all appliances, AC equipment, and water heater against a manufacturer's list of items that have had a recall.
Covers any Home against Visible Mold that was not there at the time of the home inspection.
Offered with each full home inspection
Up to $2,000 coverage for remediation of the new mold
90 days after the inspection or 22 days after closing, whichever comes later.
Covers only the roof that was inspected and excludes any defect or consequential leak that was pre-existing in the inspection report.
Covers the home for period of 5 years from the date of inspection
$500 deductible per leak claim
$3,000 aggregate for the 5 year coverage period
Covers underground Water Lines and Sewer/Septic Lines
Up to $4,000 coverage for your client ($2,000 coverage per line)
90 days after the inspection OR 22 days after closing, whichever comes later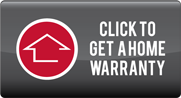 Get an 18 month home warranty for the price of one year at no additional cost.
Free technical support for life for all your home related questions. Register your home, and then ask your questions.
Full Concierge Service & Utility Set-Up
Take the stress out of moving with Utility Set-Up. We will set up all of the utilities for your new home, giving you discounts on Direct TV, cable TV, internet, phone and sometimes insurance and locksmith quotes.You will get a special discounted alarm system offer you cannot get anywhere else. This is a one stop service – one call does it all!
90 Day Inspection Guarantee on Items Missed. Click here for more details.
$200 in coupons towards a handyman. All services are guaranteed by the Porch 100% Satisfaction Guarantee and Best Price Guarantee. Porch will even arrange for the handyman.
Look at Google Reviews or leave us a Google Review